Only a few players have a positive balance after many bets. Many clients of the offices mistakenly believe that a good knowledge of one or more sports will allow them to get a stable profit on a long betting distance. That's not enough. It is also necessary to be able to find events with favorable coefficients.
It is very important to be able to properly manage the gaming bank and determine the size of the bet using one or more financial strategies. These should include, first of all, the Kelly criterion, Miller's management and flat. To use these strategies, it is not necessary to have special mathematical abilities. It is enough to be able to use spreadsheets and special calculators that are available on the Internet.
Who is Bettor?
A bettor is a player who makes a profit over a long distance, despite upstreaks and downstreaks. They are not chasing fabulous profits, but they receive a few percent increase to the game bank every month, but it is also worth understanding that they also have negative periods.
How to distinguish a bettor from an ordinary client of bookmakers? The first and main difference is that bettors are not guided by emotions when searching for events and betting. They are driven only by calculation, they are not subject to excitement and the desire to quickly win back a lost bet. In general, the fact of winning or losing a bet is perceived by them as something statistical. There is a clear understanding of the inevitability of wins and losses. The main thing is the difference between spending and income. If it is positive, then the activity brings income.
Professional bettors
Professional bettors must use one or more sports betting strategies. A successful bettor focuses on certain sports and championships. There are specialists in totals, odds, corner and other types of bets. Such players pay attention to individual team indicators, and look for profitable offers for them. Offices may set inflated coefficients for some events. Experienced bettors easily find such events in the line and bet on them.
Another significant difference between a professional bettor and an ordinary player is that he can refuse to bet on a certain event if it does not fit at least one of the criteria. For example, if the coefficient of the office is clearly underestimated, but the player feels that he can predict the outcome of the event correctly, then he finds the strength to abandon it. And he will do the right thing, because he understands well that at a long distance he will be in the red, betting on such events.
Separately, it should be said about the players specializing in betting during matches (live bets).
They know how to place bets on favorable odds in time, taking into account what is happening in the duel. The ability to quickly delve into the basic nuances of the game, to understand what form the teams and players are in at the moment, and what can be expected from them in a particular match – these are the main features of these players. In online betting, they never succumb to excitement, realizing that it is ruinous.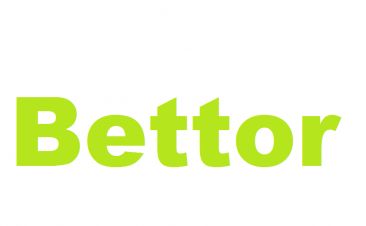 Only those players who understand the sports they bet on, who find profitable betting offers and are able to manage the gaming bank will be able to have a stable income from betting in a bookmaker's office.